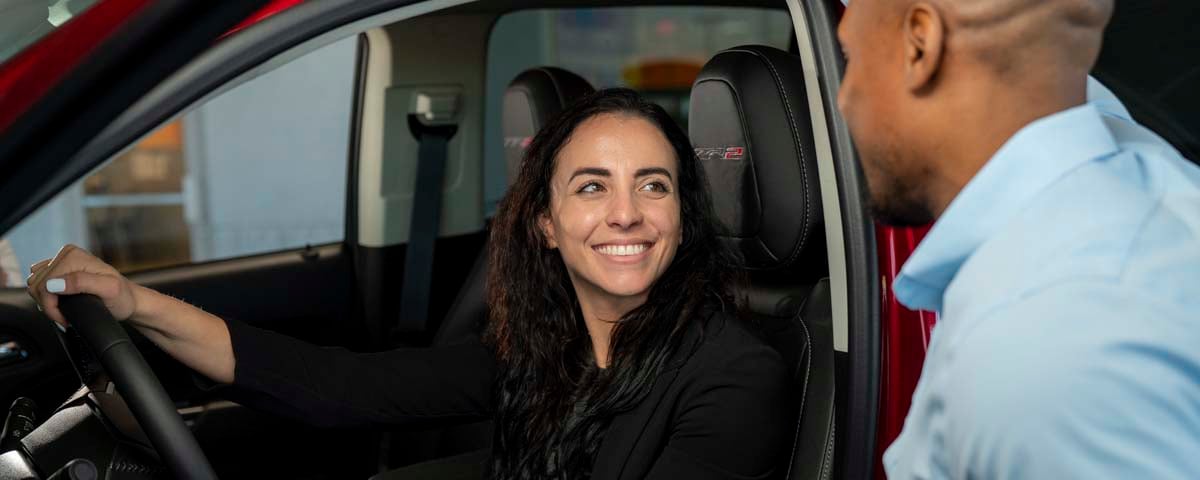 Got Questions?
We've got answers!
We've put together a list of frequently asked questions from finance, sales, and service departments to help you in your car buying process.
Hopefully, the answers you seek are below. If you still feel concerned or have additional questions, please don't hesitate to reach out to your local AutoNation dealership.
Finance Questions
What is the difference between Vehicle Protection Plan, Vehicle Care Protection, GAP Protection, Appearance Protection, Dent Protection, Theft Protection Tire & Wheel Protection?
For details on each of our plans please click here.
Should you have any additional questions or concerns, please contact your local AutoNation dealership. Click here to find the store near you.
How do I get in contact with the warranty administrator?
Please refer to your sales agreement contract for all warranty contact information. Should you have any additional questions or concerns, please contact your local AutoNation dealership. Click here to find the store near you.
Who can assist me with canceling my warranty or any other protection product I purchased at the dealership?
The back of your warranty agreement will have instructions on how to cancel your warranty, but you may also contact the dealership where you purchased the vehicle.
How long does the cancellation process take?
Product cancellations may take up to 8 weeks, but often take as little as 4 weeks.
What happens if I do not provide a copy of my paid in full letter during the time of my cancellation?
If you're unable to provide proof that your loan has been paid in full within 7 days of requesting the cancellation, the dealership is required by the lender to send the refund to the lender. Then, the lienholder will refund that amount to you.
What will AutoNation accept as proof that my loan has been paid off?

Letter from Lienholder indicating the loan is paid in full with the full or partial VIN# with the customer name on the Lienholder letter head.
A refinanced contract must be signed by both the customer and bank representative.
Title and or title inquiry showing no new customer, no lienholder or new lienholder.
Total loss letter: If the letter has the breakdown of the claim from the insurance company and states '' Amount paid to you'' (with an amount) indicating the customer will receive a refund from the insurance company. This is not acceptable on down payment.
A screenshot or print out of the loan account showing a $0 balance must contain vehicle information and customer name.
A buyer's order or odometer showing the vehicle was traded to an AutoNation store.
I recently moved to a different state and there are no AutoNation dealership's in my area, what should I do regarding my warranty?
Most products sold by AutoNation can be utilized at any licensed repair facility in the United States and Canada. Please refer to the terms and conditions on the back of your product agreement. VCP Only must be redeemed at an AutoNation dealership only. Please refer to the terms and conditions on the back of your product agreement.
Contact Us
Sales Questions
What is AutoNation Pricing?
At AutoNation, you'll receive a competitive price on new and pre-owned vehicles. So, you'll save time and get a great value. Plus, we show you everything you need to know to make an informed decision regarding discounts, rebates, trade-in value, even taxes.
What is AutoNation One-Price?
AutoNation 1Price Pre-Owned Vehicles are priced just right. No haggling. No pressure. Every pre-owned vehicle is backed by a 5-Day, 250-Mile Money-Back Guarantee and a CARFAX™ Vehicle History Report. Plus, the price you see online is the same price you'll find on our lot. You can even get a pre-owned vehicle that's Quality Certified with a limited warranty. Disclaimer: Money-Back Guarantee is valid for 5 days or 250 miles, whichever comes first. See store for complete guarantee details, some restrictions apply. Transfer fee may apply.
What is We'll Buy Your Car (WBYC)?
At AutoNation, we'll buy your car and you don't have to buy one from us. So, if you just want to sell your vehicle, we're ready when you are. Other dealers and websites will give you an estimate. At AutoNation, your certified offer is good for cash and guaranteed for 7 days or 500 miles. You can bring your guaranteed offer and vehicle to any AutoNation store and get paid the same day.
What are the differences between an "As-is", AutoNation Certified and Certified Pre-Owed vehicles?
As-Is vehicles pass through an inspection of up to 50 points and are sold without any warranty.
AutoNation Certified vehicles are sold after an inspection of up to 125 points and carry a 90-day, 4000 mile warranty.
CPO or Manufacturer Certified vehicles must pass the manufacturer inspection that carry a wide range of warranties, depending on the Manufacturer.
All Used Vehicles sold by AutoNation, regardless of type or Certification, carry a 5 day or 250-mile Money Back Guarantee.
Do you negotiate on new or used vehicles?
The AutoNation Price on New Vehicles includes discounts, manufacturer incentives and rebates all in real time. This makes for a highly competitive price based on sales trend and our current inventory at the exact time of your shopping experience. Our goal is to make your online and in-store experience the fastest, simplest and most convenient shopping possible. The AutoNation Price on Used Vehicles is a no-haggle, one price approach. Our Used Vehicle prices are based on market research to ensure you get a fair price every time.
Does the 5-day return policy apply to out-of-state buyers?
The 5-Day, 250 Mile return policy applies to all Used Vehicles. The time and mileage will start when the vehicle is delivered to the customer in state or out of state.
I have a question about my title / DMV paperwork, who can assist me?
The best information regarding your title or DMV paperwork can be obtained from the Accounting/Title department or CFS (Consumer Financial Services) Department at each store.
I noticed a very low or incorrect price online; can I purchase the vehicle for that price?
We sincerely apologize for any inconveniences you may have experienced regarding an incorrect price. Unfortunately, there are instances when our systems experience glitches and incorrect pricing may show up on the website. Please contact your local dealership to confirm any pricing. Quoted prices subject to change without notice to correct errors or omissions, click here for more information.
Contact Us
Service Questions
How long is my maintenance / repair work guaranteed?
Any maintenance or repairs we perform are guaranteed for 12 months or 12000 miles, whichever comes last. If the Manufacturer's warranty for a replacement part is longer, then the benefit of that coverage would apply as well.
What's the warranty or vehicle service agreement coverage for this repair?
If you have an AutoNation extended warranty, eligible/covered repairs will vary depending on the agreement that was purchased. The mileage and/or age of the vehicle will also determine what is covered under an extended warranty or service agreement. It is always best to review your copy of that agreement, which typically describes the coverage under the Agreement. If there are additional questions, please refer to your warranty agreement contract for all warranty contact information that usually includes a toll-free number to call for additional support.
Can you tell me why this maintenance is recommended?
First, performing scheduled maintenance is essential to keeping your vehicle operating safely and reliably, as well as maintaining its value. All vehicle maintenance requirements follow the vehicle Manufacturer's recommended maintenance schedule based on time and/or mileage.
The vehicle maintenance schedule is the owner's "guidebook" for understanding and planning for what key services need to be performed and when. Inspections are part of scheduled maintenance intervals, in order for technicians to inspect and notate wear & tear that occurs over time and to identify potential issues before they become problems. In addition to "regular" or "routine" scheduled maintenance, other factors can influence items on a vehicle that require attention. Additional recommended services can be based on things such as the vehicle's general condition, age, mileage, driving habits of the owner, and local climate (example – locations that experience extreme heat or cold).
What is the ETA for my repair?
Once the necessary or recommended repair has been identified, your service advisor will provide you with the estimated completion time. Completions times may vary, and can be based upon several factors:
What time of day the repair is authorized.
Availability of the required parts, if they are on-site or need to be ordered.
Availability of the technician to perform the work.
For the fastest response, please contact your local AutoNation dealership and request to speak with your service advisor.
Why do I have to pay for a Diagnostic fee?
Diagnosing vehicle issues can range in complexity, therefore there are different levels of diagnoses that may be required to identify and correct a vehicle issue. For example:
A routine/ simple diagnosis involves a technician using a diagnostic device that will scan the vehicle's operating system for error codes in the vehicle's operating system & in many cases this step can identify the problem.
A more complex diagnosis may require a technician to perform a more extensive analysis including visual inspection of the vehicle and road testing to replicate the operating issues identified by the customer.
In most cases, if the customer performs the repair with the dealership, diagnostic charges will be credited against the repair.
I received a notice that I have an open recall – what do I do next?
First, it is very important to call or contact your service department to confirm your recall status prior to bringing your vehicle in. When you call the service department, a representative will:
Re-verify all open recalls associated to your vehicle
Check if parts are available or need to be ordered
Schedule a convenient time to perform the repair
Discuss alternate transportation needs if you have any
Is there general information available about maintaining and repairing a vehicle?
Check out our Service Advice section for details about maintaining your vehicle.
Contact Us